The Blush International design team created this initial design for one of our stunning Ibiza villas. The large glass window and soft linen sheers frame in the breathtaking view whilst the soft and natural pastel palettes and textures balance and draw in from the external inspiring setting. Topping it up with the right light fittings and furnishings gave the space the touch of character and interest to what was once a vacant space.
When creating a concept for our Ibiza project, we discovered that the white isle was so much more than the party paradise it is famous to be known for, but the perfect place to relax, unwind and dream.
Created on 04 February 2019.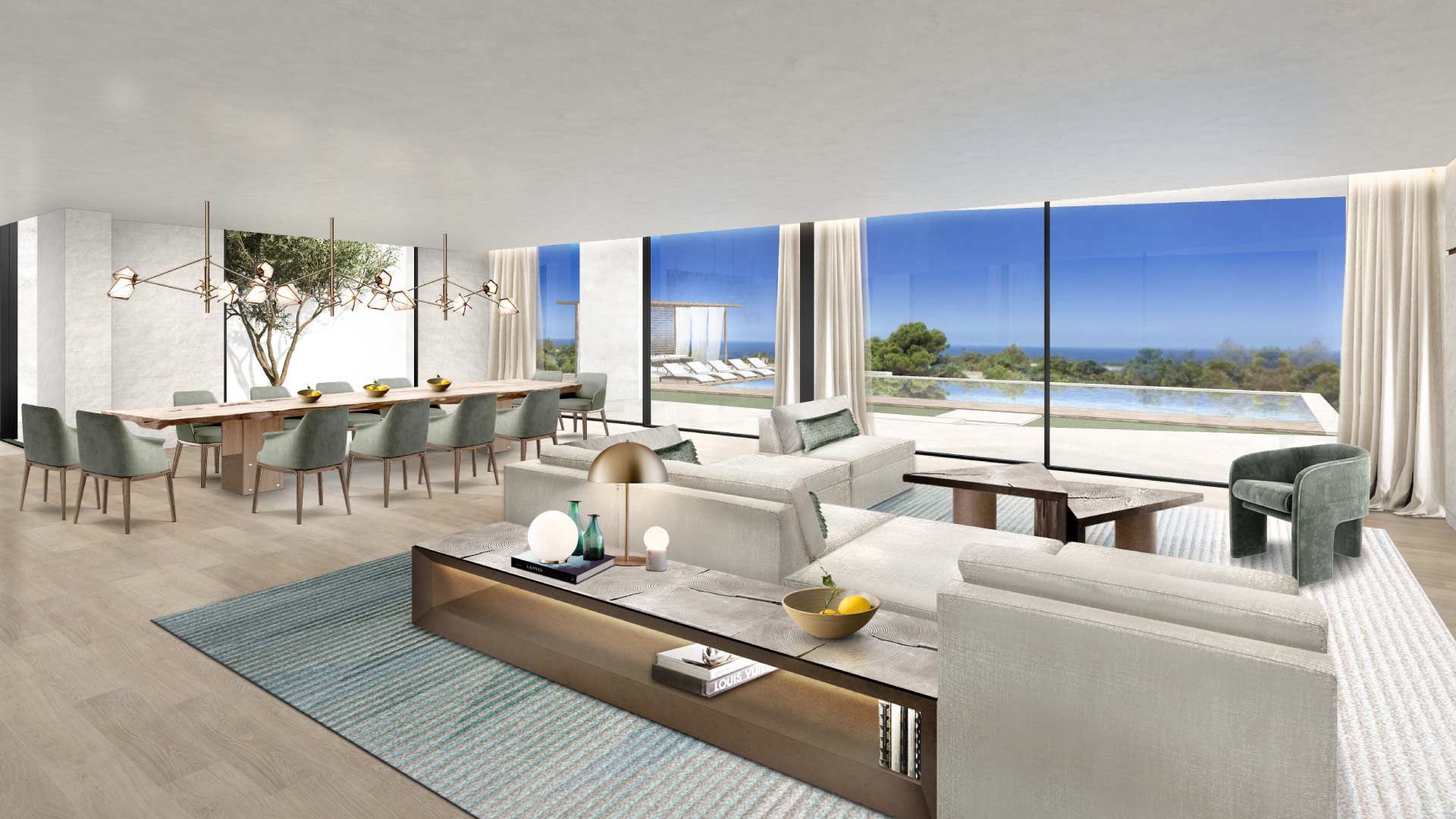 Creating a new standard in luxury design
Lalique / Ron Gilard Bench / Bastien Carre lighting.
this season, Blush International is in love with flawless luxury... Beautiful shapes are the signature of luxurious bathrooms. New cutting methods produce an unexpected lightness immarble. Enchanting light installations create a dramatic effect.
Created on 10 Janvier 2019

EMIRATI DESIGNERS
I recently went to Milan design week and while I was there I saw some familiar designers from the UAE. I have fallen in love with their work and have found myself putting all their products into my current projects. They use the true roots and traditions of the UAE to inspire their work and add an old yet stylish Arabic touch to this very modern city. Using these designers supports my community and feels like I'm adding a small touch of home and culture to my recent Middle Eastern villas.
Dubai's design district has enabled these young professionals to live their dreams and create breath-taking lighting, furniture and accessories. The Tanween programme has been helping designers for years, this programme aims to "highlight their commitment to fostering local designers and talents in the UAE" which makes it possible for them to create these pieces.
Created on 28 May 2018

IT'S ALL ABOUT NEON
Art featuring Neon is all the rage at the moment, with some amazing art pieces being created incorporating neon lights. I've recently discovered a new artist producing some exciting pieces using LED Neon tube.
Using LED instead of traditional neon tube allows the artist to create more exciting designs as the LED is sunken into the artwork, this has never been possible with traditional neon. LED also runs cooler and is less prone to being broken like Neon.
Created on 29 March 2018.